JUAA publishes the results of various research studies on higher education in Japan and internationally.
University Evaluation Review
We publish the Journal of University Evaluation Review once a year to contribute to the establishment of basic and practical theories related to university evaluation and university education improvement on domestic and internatinally, and to utilize these theories in the practice of university evaluation.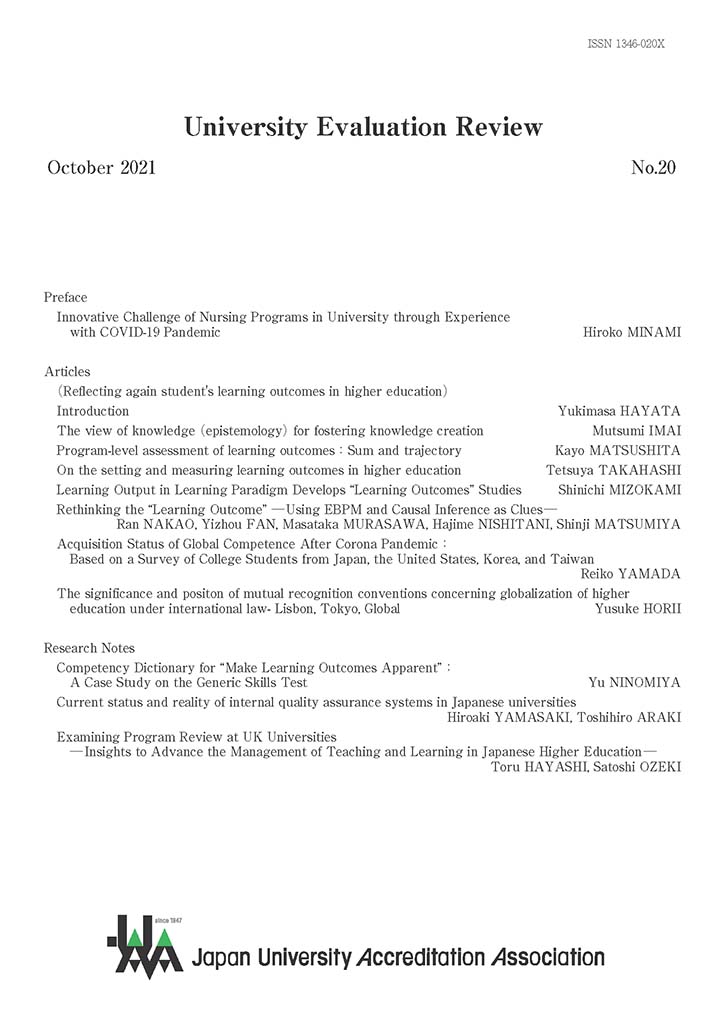 JUAA Library
We publish the results of research in the "JUAA Library" to make our activities well known and to be utilized in public.